Domed stock centres for trophies and medals 25mm.

From £0.12 per centre (ex. vat)
Printed on a vinyl b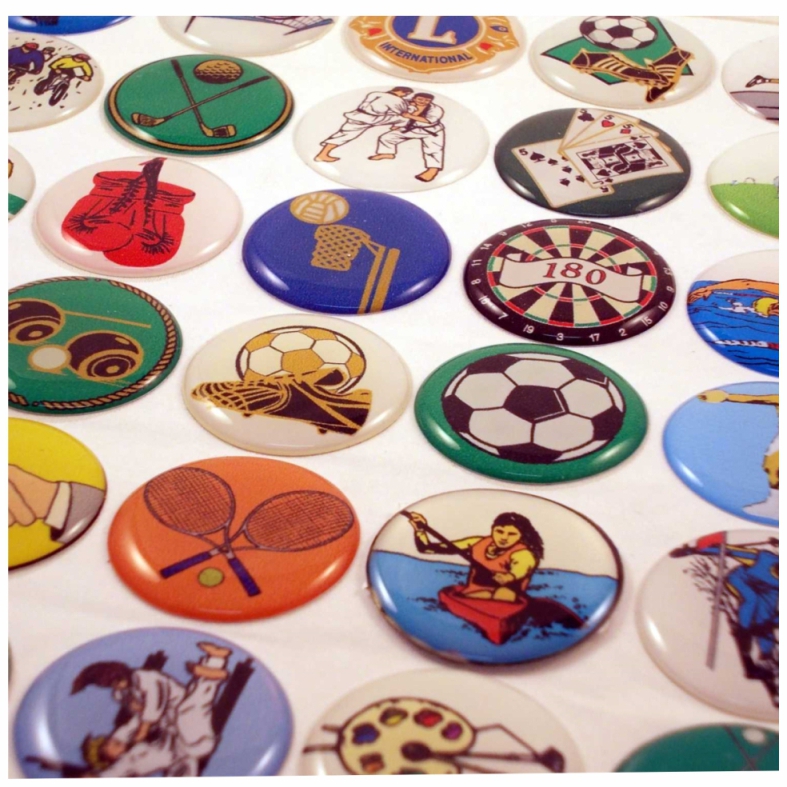 ase and topped with a crystal clear polyurethane dome, the finished centres have a durable, scratchproof finish and are non-yellowing and non-fading. Domed stock centres also retain a
flexibility which aids adhesion to uneven surfaces. Domed centres have a self-adhesive backing and
are supplied on sheets for ease of assembly. Simply peel off and stick straight on to a medal or trophy.
Manufactured in the UK, our range covers over 300 sports and pastimes held in stock.
Despatched in 1-2 days.
The price of stock 25mm centres is determined by quantity ordered, from £0.12 each for 1,000 and over.
Different designs can be mixed to reach quantity discount bands. Stock centres are sold in packs of five.
Price per stock domed centre 25mm (ex. vat and delivery)
5-25 centres £0.22 each 30-95 centres £0.15 each 100-995 £0.13 each 1000 £0.12 each
Enter a sport or pastime in the 'Search' box above or browse by category -